Get inspiration and knowledge about the importance of healthy soils, healthy food, and a healthy environment for yourself and your loved ones. Make a healthy living and eating your irresistible habit, which you will love!
Speaker Landingpage Standard deutsch
Now more than ever, it's time to make your health a top priority.
There is no better way to make your food the foundation of your health than with this FREE of your health than with this FREE and global online event!
Your data is safe with us. We will send you emails about the congress and our holistic health topics. You can easily unsubscribe at any time.
OUR experts for the way to YOUR healthy life:
Prof. Dr. Olle Johansson - (e)
E Smog Expert. Why we need to take the issue of E Smog seriously
Prof. Dr. Stephanie Seneff - (e)
How the weedkiller glyphosate is destroying our health and the environment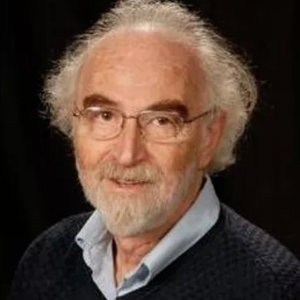 Prof. Gerald Pollack - (e)
Backgrounds and tips for the new, revolutionary knowledge about water
Dr. Kiran Krishnan - (e)
Groundbreaking information and tips about our microbiome
Dr. Jane Goodall, DBE - (e)
Touching, hopeful words from the famous environmental pioneer
Dr. Caldwell B. Esselstyn - (e)
Pioneer of healthy cardiovascular nutrition
Prof. Elisabet Sahtouris - (e)
Evolution has taught us cooperation and not competition
Fred Matser - (e)
Eine Anleitung zu einem erfüllten Leben.
IT'S THAT SIMPLE
Log in
Enter your email address in the registration form. The name is optional and serves only for personalization.
Receive emails
Receive during the congress time from the  vom 17.09. bis zum 23.09.2023 FREE emails with the links to the interviews.
Get inspired
Be open to the many impulses and inspirations from the various experts.
It's time to make our FOOD the foundation of your health. Your body will thank you for the rest of your life.
These topics await you in this summit:
What foods should you eat every day if you want to stay healthy, keep in mind that your immune health is related to proper nutrition and many environmental factors?
We'll show you delicious food that isn't full of chemicals, pesticides, hormones, antibiotics or genetically modified.
Learn how to meaningfully integrate forest bathing and relaxation techniques into your life to reduce stress.
Learn the best forms of nutrition for you – health-preserving, vital and anti-inflammatory!
Discover the treasures of nature and treatment methods that hardly any doctor ever uses!
Discover the impact Detox and elimination of toxins and heavy metals have on your overall health.
"Health is not everything, but without health, everything is nothing."
The Summit is for you if:
You want the most actionable and up-to-date expertise to maximize your health.

You know that nutrition is the foundation for good health – now and for the future.

You want delicious food that isn't full of chemicals, pesticides, hormones or antibiotics.

You want to be slim and energetic.

You are young (or young at heart!) and want to do your best and stay healthy for decades.

You are disappointed by the methods of conventional medicine and wish for alternatives.

That nutrition is the foundation for good health – now and for the future.

You want a healthy planet and a stable climate for your grandchildren
With your registration you agree to be informed by us via newsletter at regular intervals about free expert tips on the subject of health, our products and interesting partner products. The specification of your first name in the input field is voluntary and serves exclusively the personalization of your e-mails. Your data will not be passed on to third parties. You can revoke your consent at any time with effect for the future. Problems with the registration? Please contact us: kontakt@vitasium.de
| | | | | | | | | | | | | |
| --- | --- | --- | --- | --- | --- | --- | --- | --- | --- | --- | --- | --- |
| | | | | | | | Christof & Ingo - Erkältungsviren, na und! | | | Dr. Caldwell B. Esselstyn | | |
| | | | | Dr. med. Dietrich Klinghardt | | | | | | | | |
| | | | | Prof. Dr. Stephanie Seneff | | | | | | | | |